Baby Food, as Opposed to 'Baby' Food
This evening, I walked around my yard and took a good look under leaves, in trees and on bushes. My yard is full of baby food… starting with what I planted in late February and early March.
In the Garden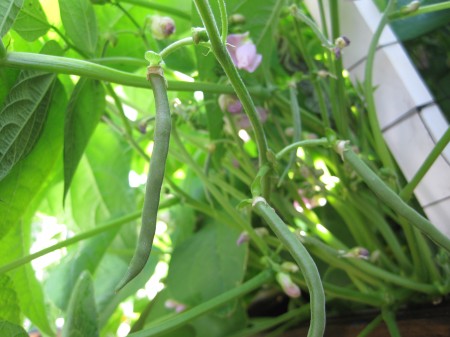 Green Beans
Okra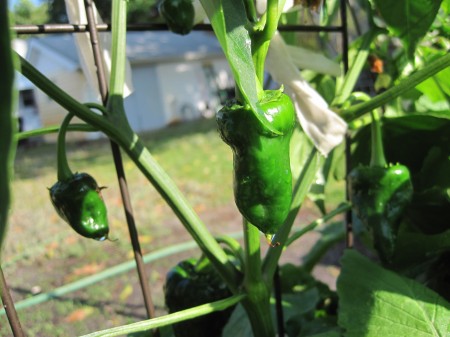 Poblanos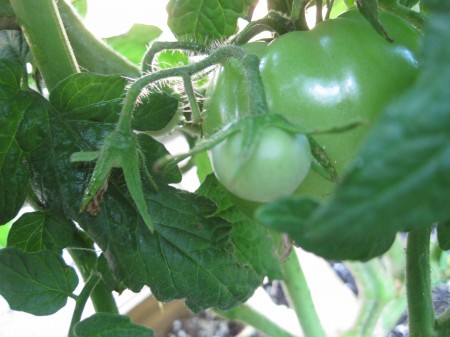 Tomatoes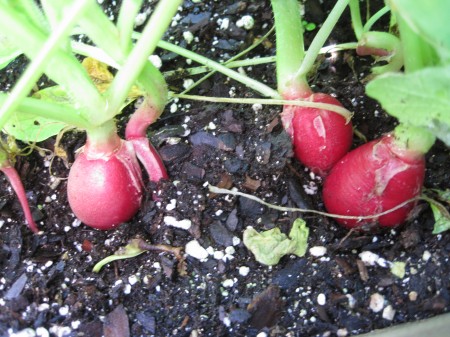 Radishes
In the Yard
Most of the trees and bushes… edible and not… were planted way before we bought this house nearly 40 years ago. The edibles are avocados, mangos and Surinam cherries. The newest fruit are the mulberries which I planted as cuttings about 10 years ago.
All stages of mulberries are on the bush most of the year. They have white, fuzzy flowers that become pale green, and then pale pink, berries. They are ripe when the berries are very dark blue… almost black. I eat them right from the tree.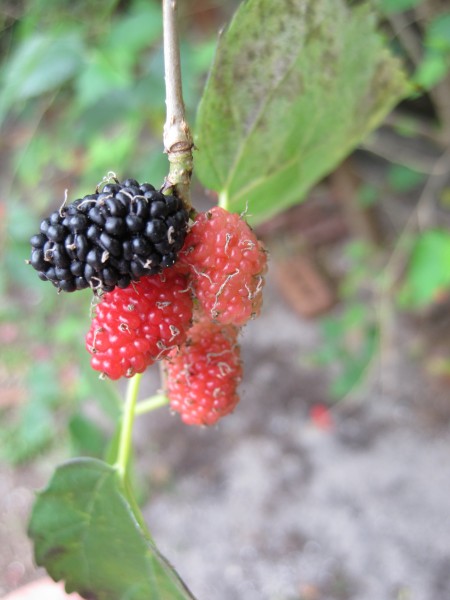 Mulberries
These avocado babies are about the size of a dime and will not be ready until late in the year… November and December.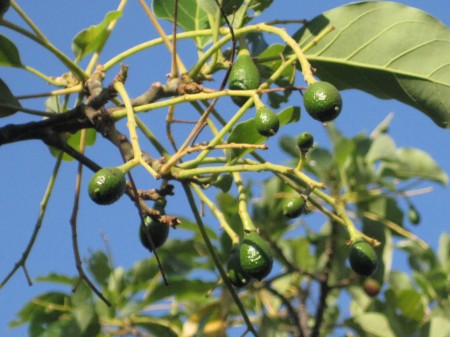 Avocados
The mangos on the tree now are about the size of small lemons. They will be about three times the size they are now and will be ripe and ready to eat in June.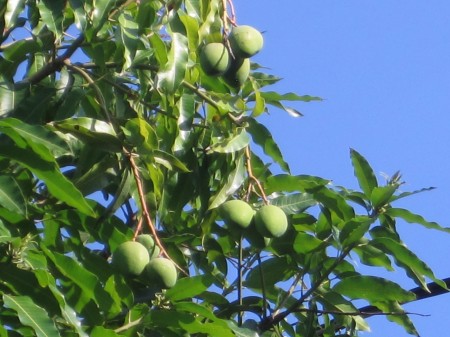 Alphonso (or Indian) Mangos
Surinam cherries are more of a tall shrub rather than a tree. They have just bloomed and set the fruit. These tiny green cherries are about 1/4-inch in diameter, now. The cherries come and go all year. Even now, there are a few ripe ones on the bushes.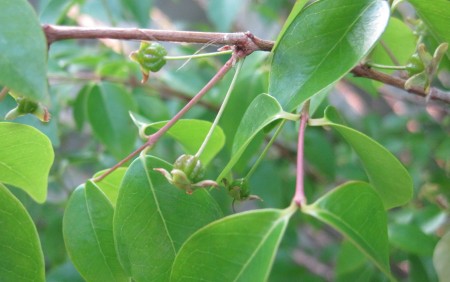 Looking Forward to the Backyard Bounty
Nearly everything is in the tiny, green stage, but I see  good things on the horizon. The radishes are ready to pull now. They will go very well with the lettuce that we have been eating for about a month. The squash – yellow crook neck and zucchini – green beans, okra and tomatoes are about two weeks out.
We will be eating mangos from June through the end of August. I have a Haden mango tree that is a late bloomer, so mango season is always deliciously long.  The avocados will be last. They are ready in December and into January and February.
Tags: Alphonso mangos · Green Beans · Indian mangos · Mulberries · Okra · Poblano Peppers · Surinam Cherries · Tomatoes · VegetablesNo Comments