Malcolm called me out to the backyard this afternoon because he had something important to show me. It turns out, we had a lot of beans ready to harvest.
Malcolm Harvests Green Beans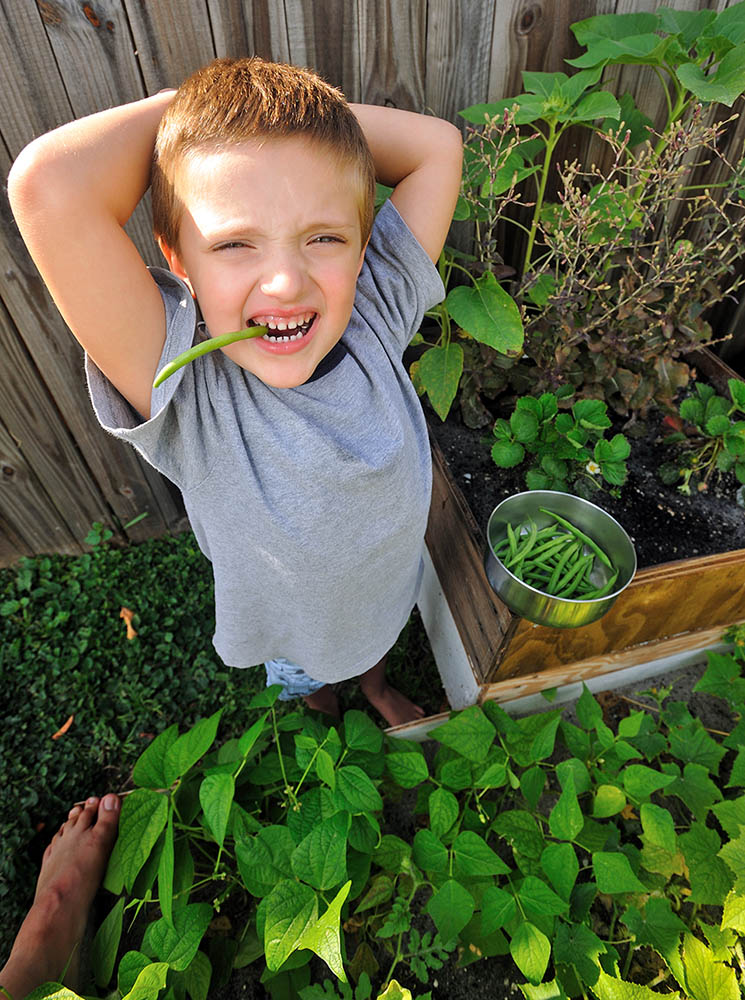 Malcolm isn't the only Steinhoff to have picked beans from his own garden. His Great Grandfather, L.V. Steinhoff was also a fan of beans. His bean plants, however, look a lot better than mine.
L.V. Steinhoff Harvests Green Beans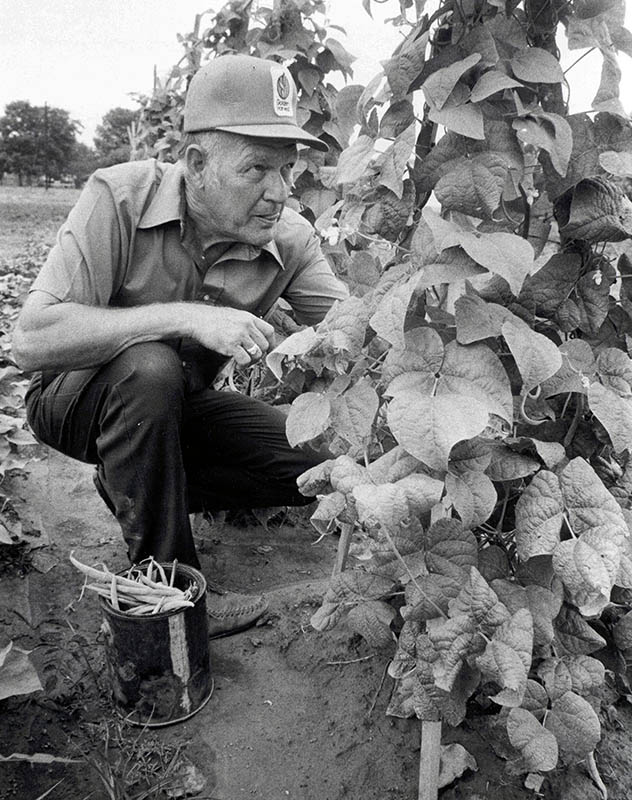 Show Us Your Backyard Vegetable Garden Beans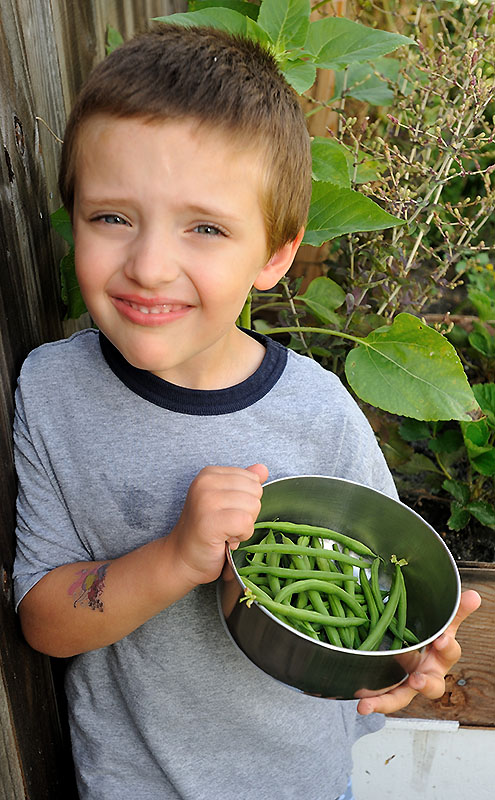 How is your garden doing this season?
The beans are doing surprisingly well. Those are the first vegetable we have grown from seed. Everything else came in a pot.
Tonight we're doing stir-fried beans with a bit of onion, garlic and a bit of bacon.
—Farmer Matt
Tags: 4 Comments