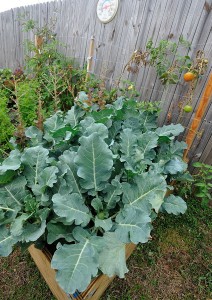 For more than a month, the most visibly growing vegetables in my backyard garden were the broccoli plants. They grew and grew. Almost too big. They are now casting a shadow over my red leaf lettuce. However, as big as they got, I never saw anything that actually looked like the broccoli that I was used to seeing on my dinner plate.
Grow Your Own Broccoli — It's Really Broccoli
Then, last week, we got a lot of rain; eight inches in two or three days. Imagine my surprise and thrill when I saw what I could clearly identify as broccoli!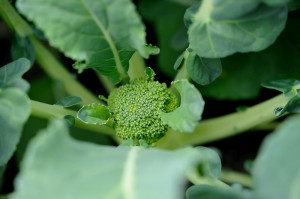 Go ahead. Click the picture. Check out the size of my broccoli. It's not huge yet but at least it looks like actual broccoli.
I wonder how much broccoli I'll actually get from the garden and how much the plant will produce? Any ideas? Let me know how many people I need to invite to my all-broccoli dinner party.
Tags: 9 Comments