Spring Garden
In South Florida, there are two growing seasons… the first begins in October and ends in February; the second begins toward the end of February and goes until about mid-June.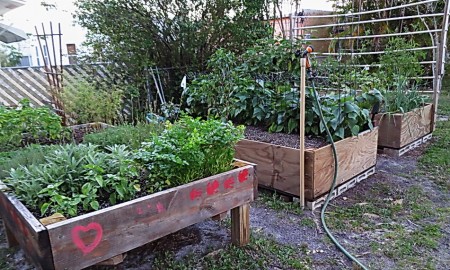 Planted Raised Garden Boxes
B-I-G Bunch of Green Beans
The first of the produce has just come in. In the last two days, I picked three gallons!!! of green beans from just ten Blue Lake Green Bean plants. There were also tomatoes, long Italian eggplant and dark Black Beauty (or classic) eggplant.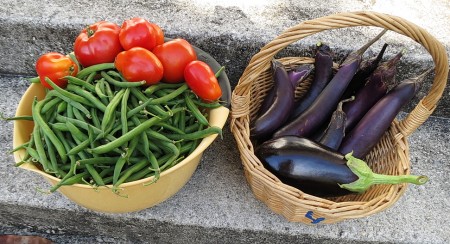 Green Beans, Tomatoes, Eggplant
The bowl pictured here holds six quarts, and the basket holds one gallon. I filled the bowl with green beans twice. I picked nine Italian eggplant and one classic eggplant.
Prolific Production
I gave away two gallon bags of green beans yesterday, and cooked half of the remaining ones for supper tonight.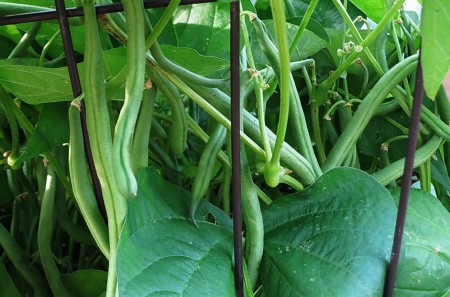 Green Beans
If they keep producing at this rate,  I will be canning green beans again this year.
I will have to find a few more recipes for eggplant, too, because none of the people I usually give my extra produce to likes eggplant.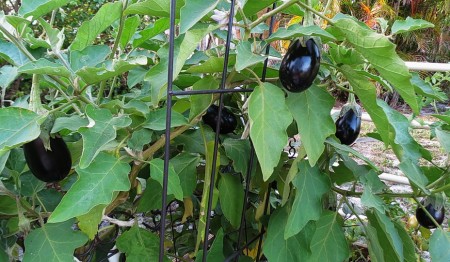 Eggplant
And, there are going to be a whole lot more.
Tags: above ground garden · eggplant · Green Beans · Raised Garden · Tomatoes · Vegetables6 Comments