The question, what's for dinner, takes on new meaning when you have a backyard vegetable garden.
"What's For Dinner?" Requires Trip to Backyard Garden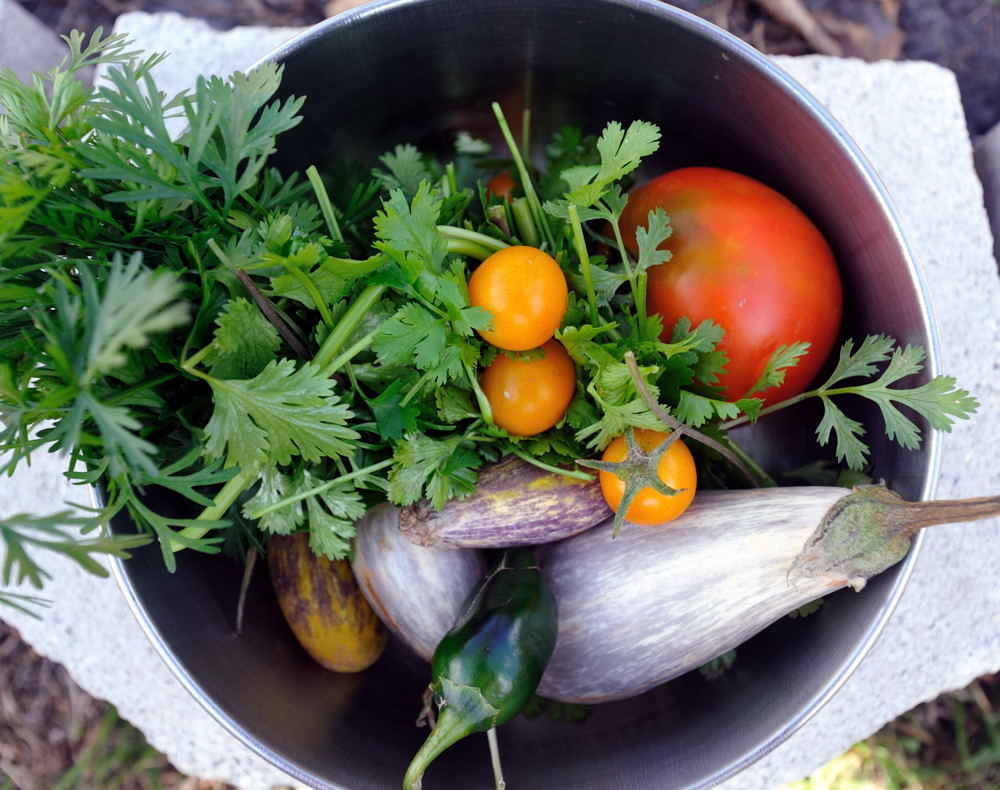 When you have your own vegetable garden, you never really know what you're going to eat until you see what is available. Some vegetables are always available such as tomatoes (of one variety or another). There is also plenty of cilantro and lettuce. The question then becomes what are we going to use as our accent food.
Fairy Tale Eggplant
Tonight's accent vegetable will be fairy tale eggplant. They don't get much larger than six inches. Most are less than three inches. I imagine I'll just fry them up in a pan green-tomato style. If you have a better suggestion, let me know.
There are half a dozen green peppers that'll be ready to eat this week. I'm thinking fajitas for them.
Cucumbers and snap beans are still a few weeks off but are sprouting nicely.
—Farmer Matt
Tags: No Comments