Short-lived Flowers
It's been four days since the first blooms opened on the night blooming cereus in my yard.
Flowers on Night Blooming Cereus
Dying Flowers
When doing the previous post on the night blooming cereus, I pointed out that, contrary to many sources, the flowers on my cactus did not die after opening.  Instead, they closed and opened again the next night, along with newly opened buds.
However, today is the fourth day since the flowers first opened, and I noticed that the flower pods are wilting, turning black and dropping off.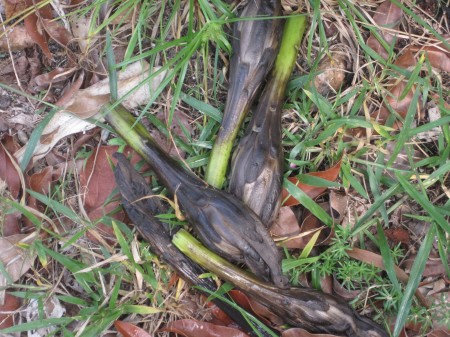 Fallen Flower Pods
Even the flower pods that have not fallen, are turning black on the cactus.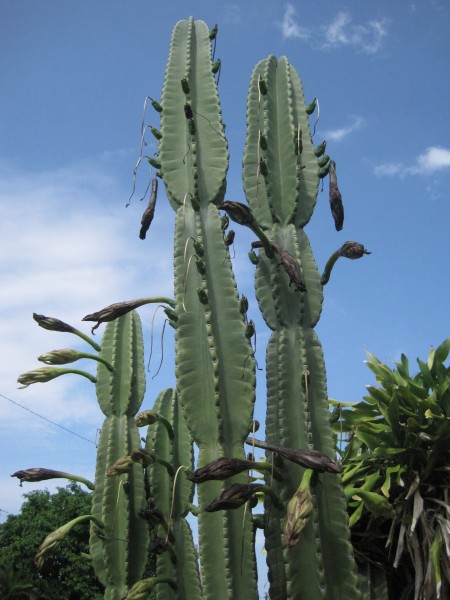 Black Flower Pods on Night Blooming Cereus
There are a few flower pods that will continue to open, because not all opened on the first night. I'm guessing that all the flower pods will be gone soon, and the branches will be covered with green fruit buds.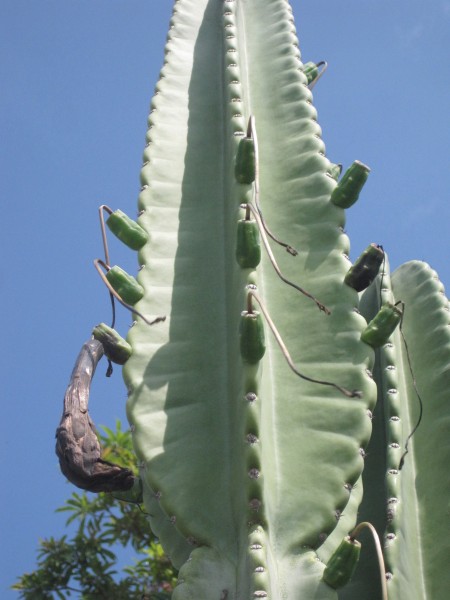 Green Fruit Buds
I am not sure how long it will be before the fruit mature, turn bright red and are ready to eat. It's something to look forward to.
Tags: cactus · cactus fruit · Night-blooming CereusNo Comments