What Kind of Caterpillar?
This morning, my neighbor and gardening partner, Jacqie, was inspecting the garden. He came across a caterpillar I had never seen before. It was chewing through our patch of parsley.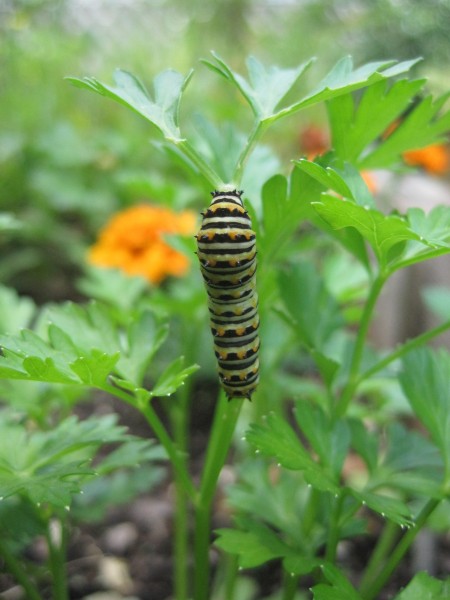 Black Swallowtail Caterpillar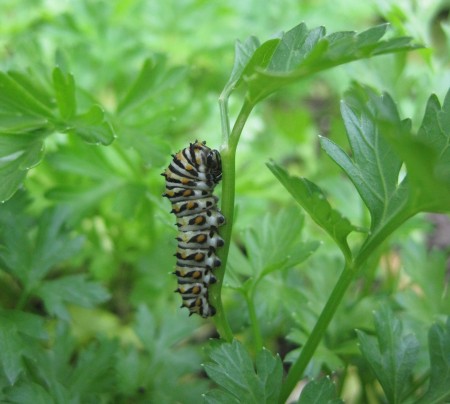 Black Swallowtail Caterpillar
 It was about an inch and a half long and beautiful to look at, and we thought it was  Monarch caterpillar.
Caterpillars Can Flat Out Eat!
This evening, I went out to see if the caterpillar was still there. Not only was it still there, it invited company for supper.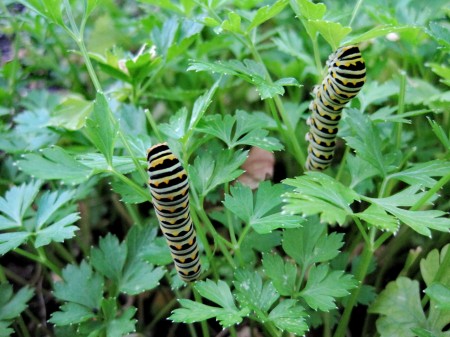 Black Swallowtail Caterpillars
They had chewed several bunches of parsley down to the stems.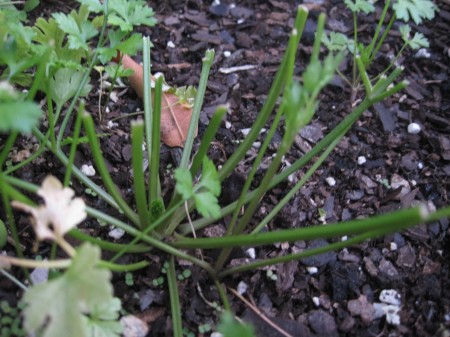 Parsley Stems
It's a Black Swallowtail
By the end of the day, we had been corrected on the type of caterpillar. A friend who works at the Palm Beach Zoo let us know that the caterpillar in our parsley patch is a Black Swallowtail caterpillar. Not only does this type of caterpillar like parsley, but a few of our other plants are on his list of favorites… carrots, dill and fennel.
Monarch Caterpillar
After finding out the actual type of caterpillar we had, I looked up a picture of a Monarch caterpillar. I understand the confusion on the type, now.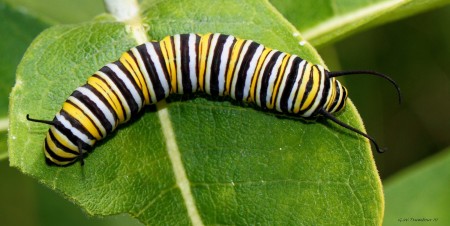 Monarch Caterpillar
The colors are nearly the same, but the design of the stripes is different. In addition, Monarchs eat only milkweed.
After looking at both, I think the Black Swallowtail is the prettier of the two. Of course, nothing can match the tomato hornworm for color… or for size. I found one last year that was four inches long and as big around as my finger.
I've decided that these Black Swallowtail caterpillars can have all the parsley they want. I just don't want to see anything in the worm category on my tomatoes.
Tags: Black Swallowtail Caterpillar · garden pests · Monarch Caterpillar · parsley · Tomato Hornworm4 Comments