Birthday Season
Each year in mid-October, various members of the Steinhoff clan head to Cape Girardeau, Missouri, for a few days. Any family members whose schedules are flexible come together to celebrate my mother-in-law, Mary Steinhoff's, birthday season. 2012 is her 91st birthday.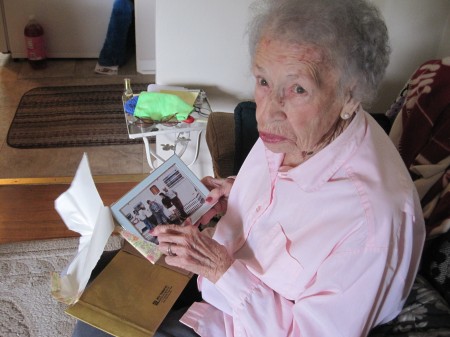 Mother Nature's Palate
Along with birthdays, it is time to celebrate nature's amazing fall colors.
One of the bonuses of the birthday season is that mid-October is the best time to see the leaves change.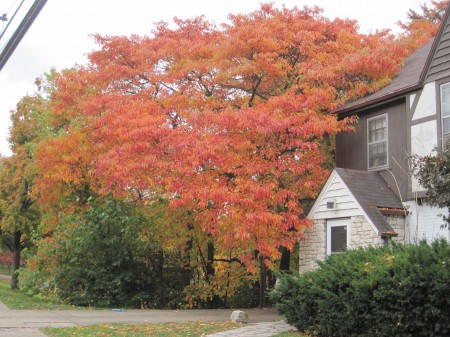 On so many trees, orange is the only shade seen from several yards away. It's only when you get close enough to see the individual leaves that can you see how many 'jellybean' colors make up that beautiful shade of pinky-orange.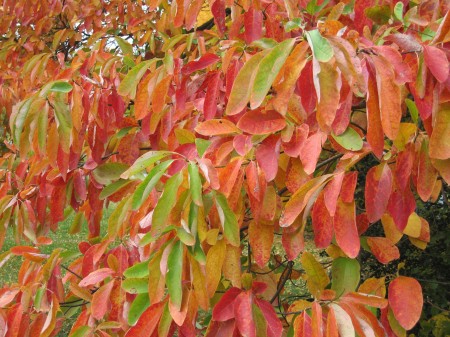 Yellow Streams of Leaves
Beautiful yellow maples are shedding their leaves so fast, raking is wasted effort. Streams of leaves are created and flow into piles at the curbs and alongside the roads. Makes me feel like I am walking through very large cornflakes. Click on any picture to make it larger, then click on the right or left side of the image to move through the gallery.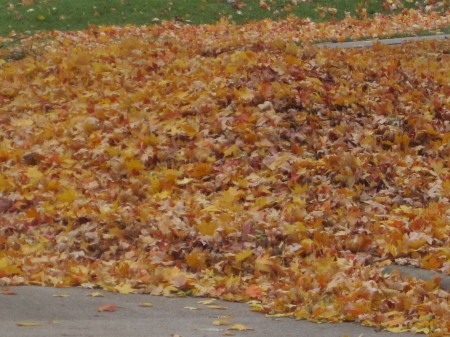 Tags: autumn · Cape Girardeau · fall · leaves · maple trees · Mary Steinhoff · MO1 Comment