Just Beginning
When I left town three weeks ago, the vegetables planted in early February were pretty sparse.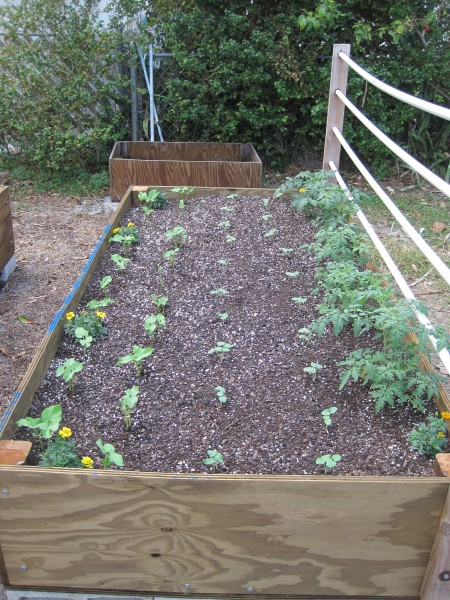 Month-old Plants
The plants started with seed were anywhere from green fuzz to about about two inches high. The peppers and tomatoes were purchased in pots, but they were relatively small, too.
Lots of Green Stuff
During the past three weeks, the garden has taken off. I finally feel like there are veggies on the horizon.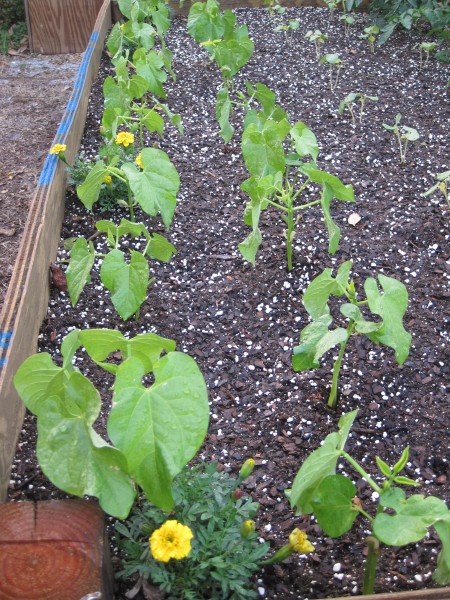 Green Beans
The peppers and tomatoes are blooming and the beans and okra have taken off, as well.
Shared Space
Some plants are planted around other plants in the same space. Fast -growing lettuces will be used before the larger plants need the space.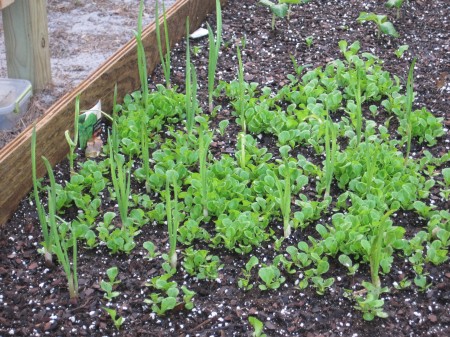 Lettuce and Garlic
I planted various kinds of lettuce around scallions and garlic, and it is coming up everywhere. The lettuce will be pulled up and used before the larger plants need the space. Radishes are around the  peppers. They will be ready to harvest in three weeks.
Herbs Are Still Tiny
The herbs were planted toward the end of February and have just begun to come up. The ground looks like it is covered with green fuzz.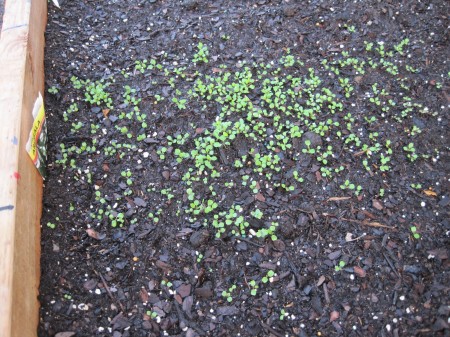 Herbs
Some, like chives, take as long as 21 days to sprout.
Look at It Now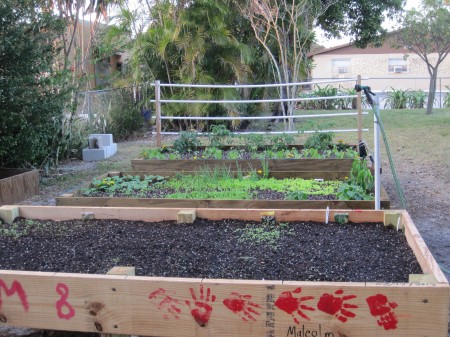 Garden Boxes
I'm beginning to get excited about the good things to come.
Tags: 3 Comments