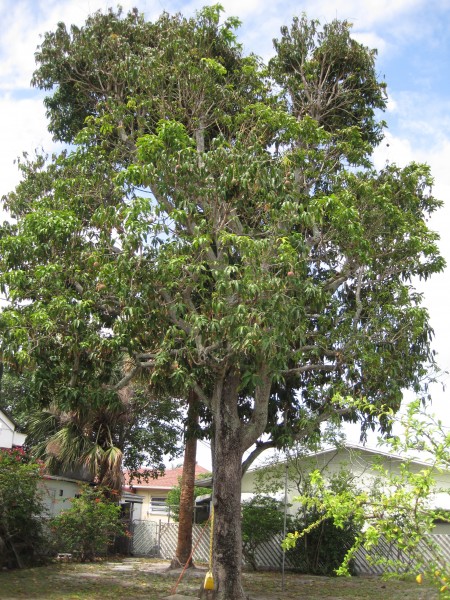 My yard has two mango trees… a  Haden and an Alphonso mango. The Hadens are the ambrosia of the mango world, as far as I am concerned. So, I watch that tree with anticipation every spring. Even have it guarded by the old man on the tree.
Last year in April, we had a severe thunder and rain storm that blew the majority of the mangos off the tree. It was a meager year. I didn't get enough to satisfy my yearly mango craving.
Wind and Pounding Rain
This spring, the Haden tree set a lot of fruit. It was dropping the usual tiny culls, but it had plenty of fruit that was coming along nicely… until Friday night.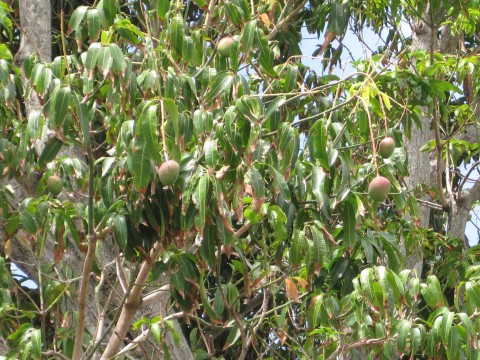 We had a really pounding rain storm with a lot of wind during the night. We woke to find the ground covered with scores of half-grown mangos. It looks like another meager year. I am so disappointed.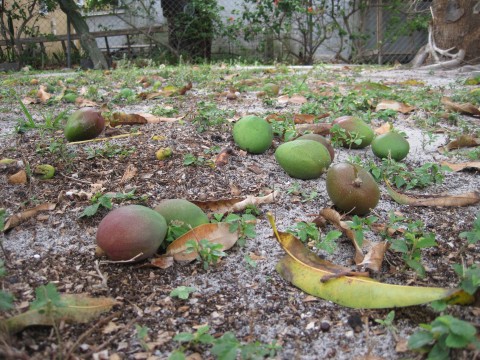 Tags: Alphonso mangos · Haden Mangos · Mangos2 Comments