Two Weeks Ago
My okra plants were feeble-looking and not growing. They were about 10 inches high when they should have been closer to two feet tall. Click on any picture to make it larger.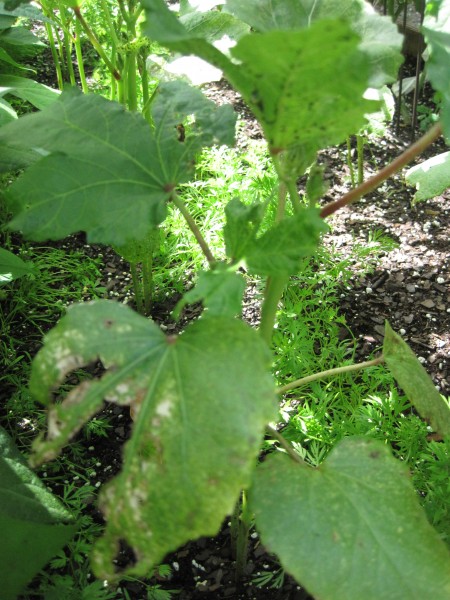 Aphid-ridden Okra Plant
My previous post showed that aphids were lunching on my okra plants.  After trying soapy water and not having it work, and wanting to stay organic, I tried ladybugs.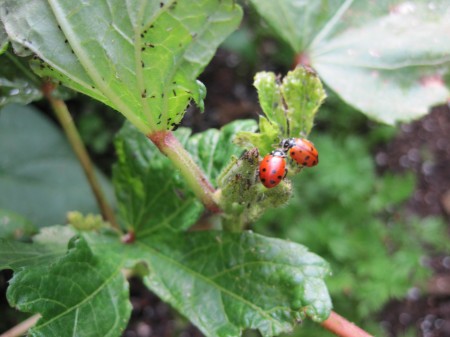 Ladybugs Eating Aphids on Okra Plants
Update, As Promised
The ladybugs were amazing. After two days, half of the aphids were gone. After a week, the aphids were completely gone, the plants were growing like crazy and only a few ladybugs were still on the okra plants.
The instructions said the ladybugs would eat until all the aphids were gone, and then, would move on. That is exactly what happened. The  weak, chewed up 10-inch plants are now 24 to 36 inches tall.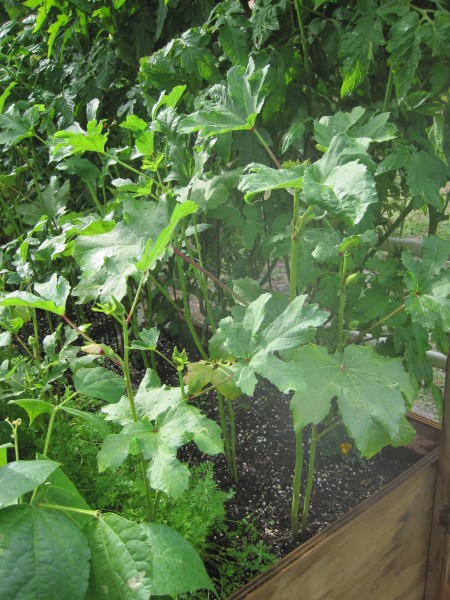 Healthy Okra Plants
Since I turned the ladybugs loose on the plants two weeks ago, the plants have doubled in size and have set okra that can be picked in a week or so.
The ladybugs were an absolute win!
Tags: above ground garden · aphids · lady bugs · Okra · Organic Gardening · Raised Garden2 Comments