Waiting and Watching
When faced with aphids and insects munching the veggies in my garden, I resorted to mail order insect eliminators… ladybugs and preying mantises.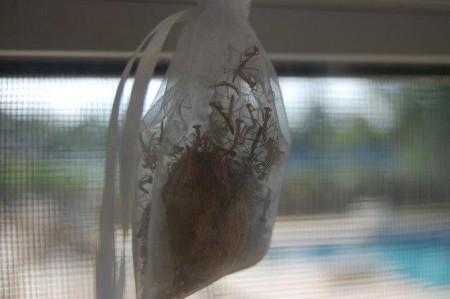 Preying Mantis Hatching from Egg Sac
There were two egg sacs in the package I ordered. I hung one in the window at my son's house, so my grandson could watch them hatch and have the joy of releasing them. I put my egg sac in a paper bag and hung it on my porch.
The instructions said it may take as long as two months for the mantis to hatch and not to be discouraged. They had to feel that it was warm enough to have 'food'… aka insects on growing plants… available when they hatched.
My Paper Bag Runneth Over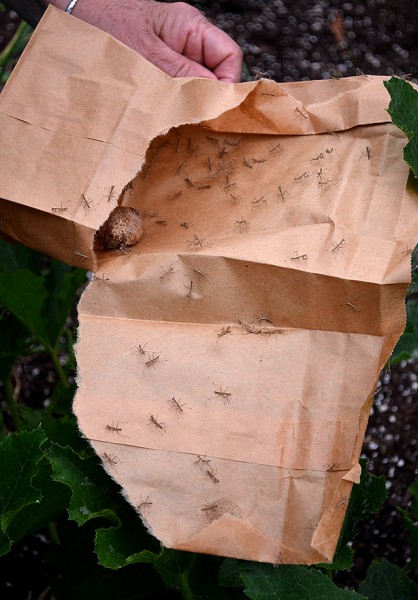 Egg Sac and Just Hatched Preying Mantises
My grandson's mantises hatched yesterday. I was still looking at an empty paper bag. However, this afternoon, it was my turn. I have baby mantises. Yippee! They are about half an inch long.
Releasing the Babies
I took the paper bag to the garden and ripped it down the side. The mantises made no effort to leave the bag. I guess they were still getting over being crammed inside the 1-inch in diameter egg sac with 150 to 200 friends.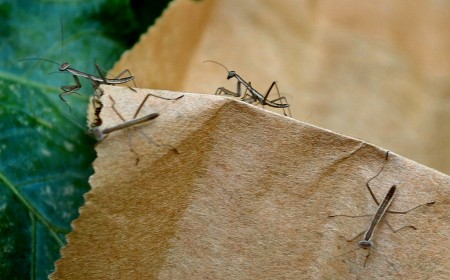 Slow Moving Preying Mantises
Finally, I 'helped' them leave the bag by holding the bag against a leaf and let them walk off. Some didn't move, so I let them crawl on my finger and deposited them on the plants.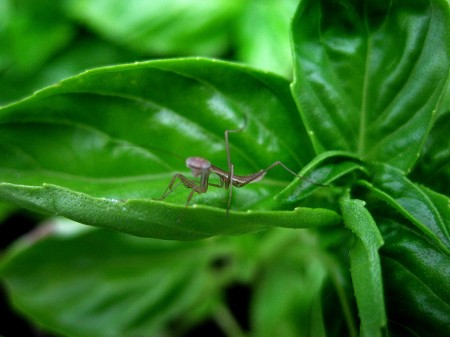 Preying Mantis on Basil Leaf
More Pictures
I found these little insects fascinating. I took a lot of pictures that ranked right up there with cute kitten pictures.  See for yourself. Click on any picture to make it larger, then click on the right or left side of the image to move through the gallery.
Tags: above ground garden · aphids · garden pests · Organic Gardening · preying mantisNo Comments