Just Plain Garden
We are just about in the middle of the fall growing season. Everything that was planted… broccoli, snow peas, eggplant, tomatoes, peppers, lettuce, herbs…. are all doing well. The plants are nice to look at, but it is just a plain old garden.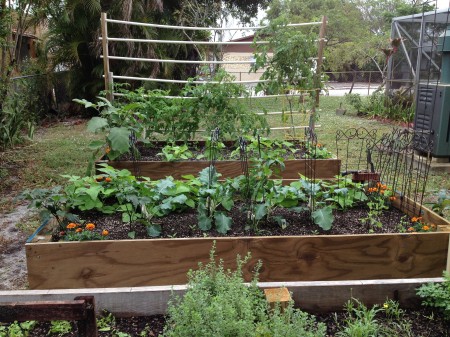 Raised Garden Boxes
Another Story
Right after Thanksgiving, Husband Ken returned from his travels with a replacement wind spinner for Grandson Malcolm. He had brought one for each grandchild the previous year, but Malcolm's did not survive the fierce winds we had here in the last month.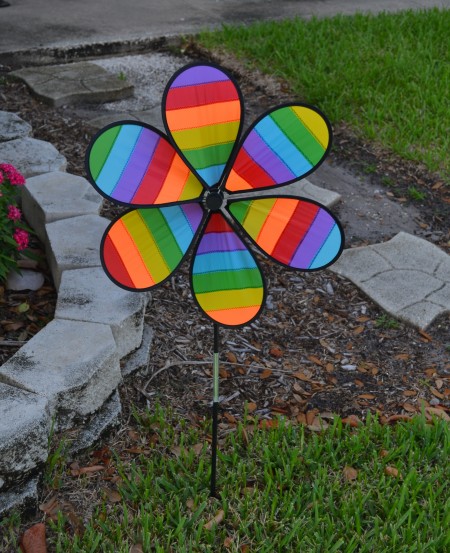 Malcolm's Wind Spinner
Also, Ken collected the pieces of the one that blew apart and was able to repair it. Now, Malcolm has one in the front yard and one in the backyard.
While it was being repaired, I commented that I kind of liked it. Today a UPS truck delivered my very own In the Breeze 12 Petal Flower with Leaves Double Wheel Garden Spinner
. Ken decided I needed one. Glad he did.
A New Level of Garden Cool
If you can't grow it in the garden, Amazon will provide.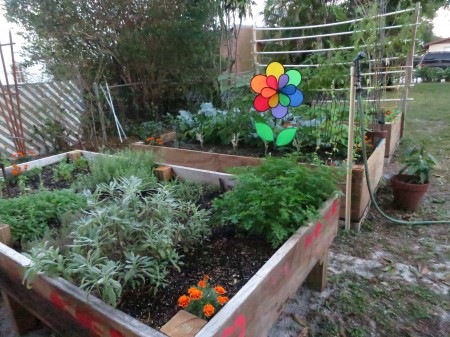 12-Petal Flower Double Wheel Garden Spinner
Now, my garden is W-A-Y cool!
If you like decorative lawn ornaments, the company my spinner came from is called In the Breeze
. They have lots of really neat, wind-driven gizmos to brighten up your yard.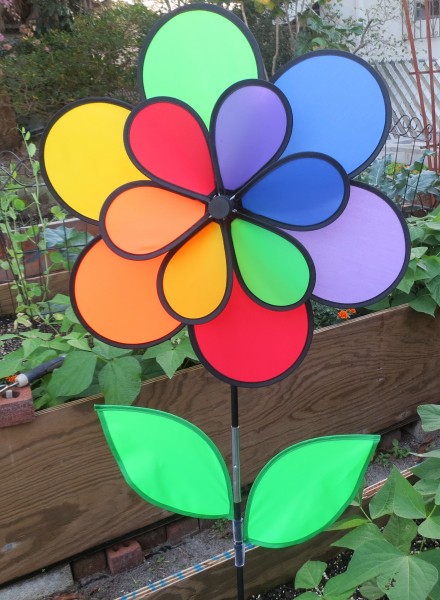 Double Wheel Wind Spinner
Tags: above ground garden · garden wind spinner · In the Breeze · Lawn Ornaments · Rainbow Spinner · Raised Garden1 Comment