Blowing Again
On a calm day, a wind spinner adds a bit of color to the garden, but when the wind blows…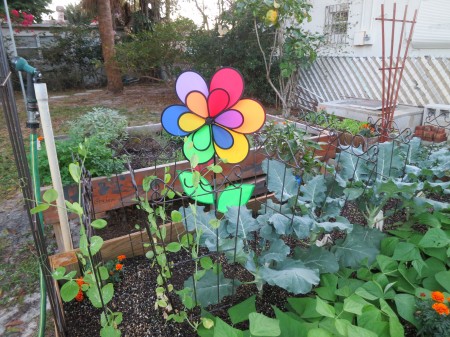 Wind Spinner
I mentioned previously that the winds  in south Florida have been substantial enough to cause the plants in my raised garden to lay over or be pulled right out of the ground. This wind issue is one that was new for me this year, and one that has forced me to take some creative steps to save the plants in my garden.
A couple of people have mentioned that they find it hard to believe wind, outside of strong storms, could damage a garden. Allow me to demonstrate how this could happen.

The visual aid should help explain why many of my plants had to be anchored to something sturdy this season.
Tags: above ground garden · Raised Garden · wind · wind spinner3 Comments