House and Home
First, a brief history of the place we've called home for 36 years…. it has a wonderful edible history.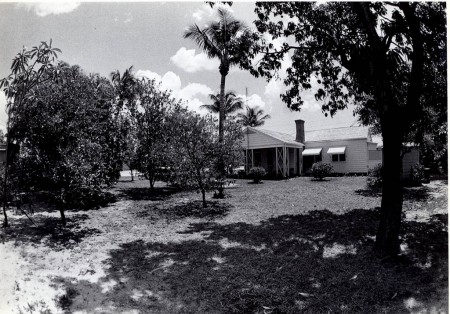 1976
Our house was built in 1937, and I am guessing that most of the fruit trees were planted when the house was built. We bought the house in 1976, so the trees were already 40 years old when we moved in.
Cornucopia of Tropical Fruits
Being from the mid west, I was in awe of what grew in the yard without any help whatsoever.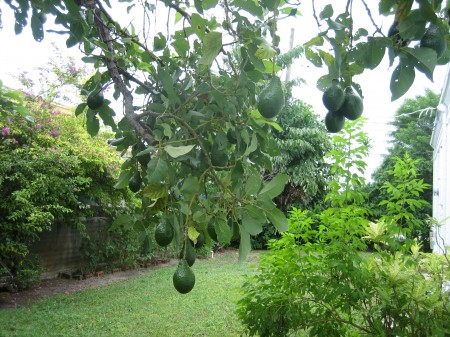 Avocado
There were four coconut palms, two mango trees (a Haden and an Alphonso mango), many citrus trees (tangelo, calamondin, tangerine, key lime, grapefruit and navel orange) two varieties of avocados and several Surinam cherries, also known as Florida cherries.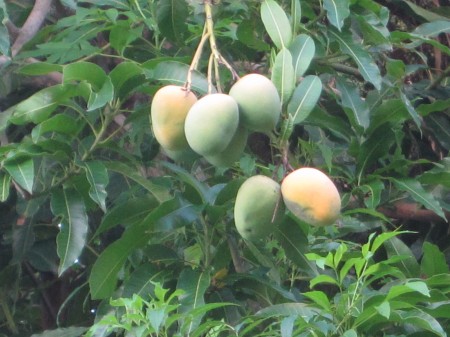 Alphonso Mangos aka Indian Mangos
Over the years, we lost all the citrus trees (old age or hurricanes), the coconut palms (lethal yellowing) and one of the avocados. However, the mango trees have grown and produced fruit every year. Of course, some years are better than others, but we've always had some.
Is It or Isn't It?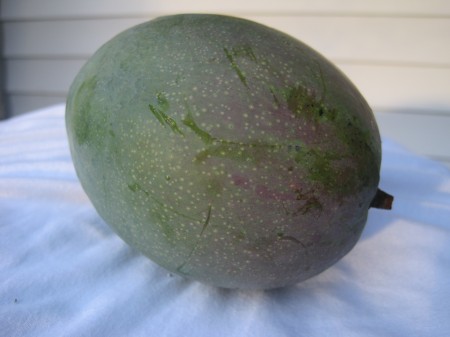 Haden Mango ?
This week I have been going back and forth with my son, Adam, and a friend of his, about my Haden mango tree. There is some discussion that it may not be a Haden after all. All three of us have been researching it and looking at pictures from various resources
The best resource I have found so far is from Pine Island Nursery in Miami, FL with very large, clear pictures of about 40 varieties of mangos along with a detailed description of each variety. There is an alphabetical list to the right of the pictures which makes it very easy to find the variety you are researching.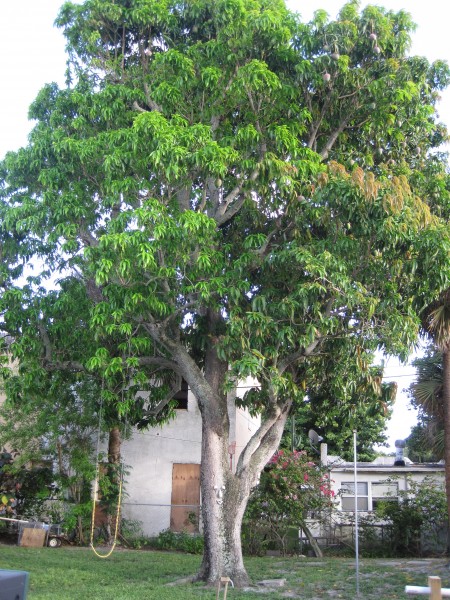 Haden Mango Tree!
I am not 100% certain that my huge tree (about 50 feet tall) is a Haden, but until I have irrefutable evidence that it is not, it is.
Traditional Indian Mango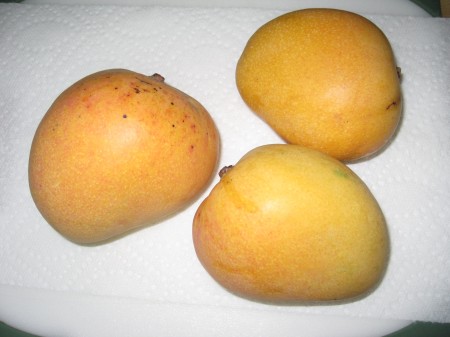 Alphonso Mango aka Indian Mango
However, my research led to a discovery about the other mango tree in my yard. Very likely, it is an Alphonso, also known as the traditional Indian mango. When we bought our house, we were told it was a honey mango. Coming from the north in 1973, and never even having seen a mango before, I took the word of the woman from whom we bought the house in 1976.
It is nice to know what variety of mango it actually is, but it's only a name. The taste is what counts. These have some fiber, but they are sweet and very mango-y. They are much smaller than the Haden, but well worth the effort necessary to slice and peel enough to have for chilling and/or eating.
Tags: Alphonso mangos · Haden Mangos · Indian mangos · Mangos · Pine Island Nursery5 Comments