Birthday Surprise
Last Sunday, I turned 65, and my family and several friends showed up to celebrate. My sons, Matt and Adam, surprised me with a different style of raised garden box. I now have three boxes.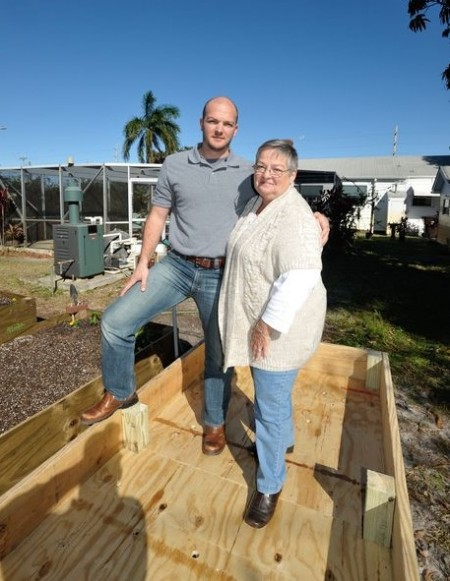 Adam and Lila Steinhoff
Putting It All Together
Matt was the idea man, and Adam and his wife's stepdad, Doug, (with a little help from Grandson, Graham) provided the labor.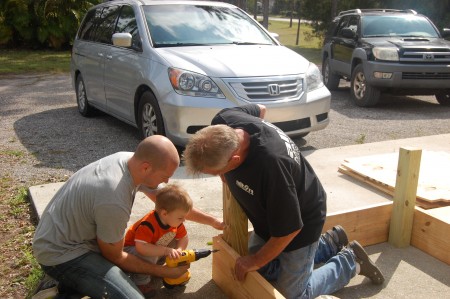 Assembling Raised Garden Box
The box was delivered, mostly complete, on a trailer. After the box was placed in the yard, the bottom was set, and it was lined a with weed barrier to contain the soil.
The Very Best Part
The best part of the day was when tempura paint was produced, and children, grandchildren and friends decorated the box to remember  the occasion… including two-week-old Elliot.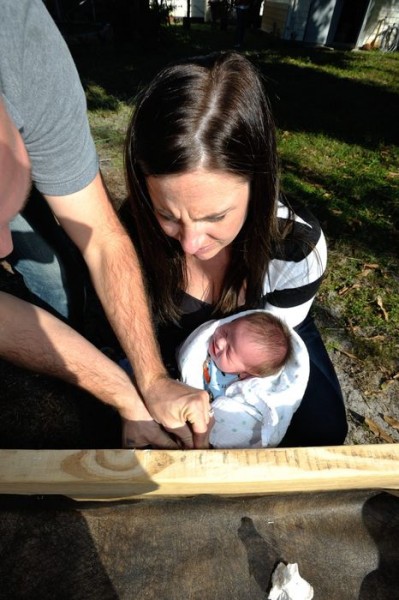 Adam, Carly and Elliot Steinhoff
Memorable Birthday
Some birthdays are more memorable than others. This one was a milestone for me as I reached 65 years. Even better, though,  is the joy I will have every time I see this garden box and remember this birthday.
Gallery
Enjoy the birthday pictures… maybe not the cake and candles you'd expect, but total happiness, nonetheless.
Click on any picture to make it larger, then click on the right or left side of the image to move through the gallery.
Tags: above ground garden · birthday · Construction of Raised Garden · Raised Garden4 Comments