Back for a Visit
Not too long ago, I wrote about a pair of caterpillars that had taken up residence in the parsley section in my herb garden. They made chrysalises and, eventually, became beautiful Black Swallowtail butterflies.
Last week, one of them was back visiting the old neighborhood.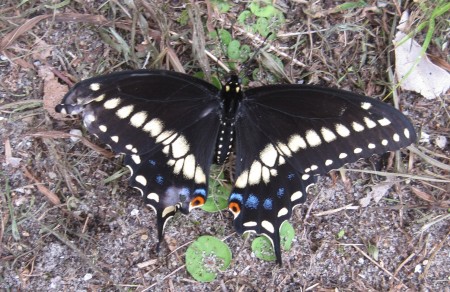 Black Swallowtail Butterfly
More Caterpillars???
I deduced that it must be a she from her activities in the parsley.
Black Swallowtail in Parsley
She fluttered in and out of the parsley, pausing in a stationary, fast-winged flutter in several areas of the parsley patch. I am guessing she must have been laying eggs. Guess I'll have to start looking for caterpillars, again.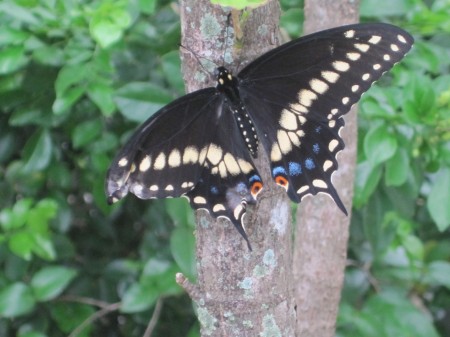 Black Swallowtail Moth
I'm not crazy about caterpillars in my tomatoes, but I don't mind sharing my parsley with such beautiful creatures… both the caterpillars and the butterflies.
You can click on any of the pictures to make them larger.
Tags: above ground garden · Black Swallowtail Butterfly · Black Swallowtail Caterpillar · parsley · Raised GardenNo Comments