Lunch is served, backyard garden style.
Before: The Raw Materials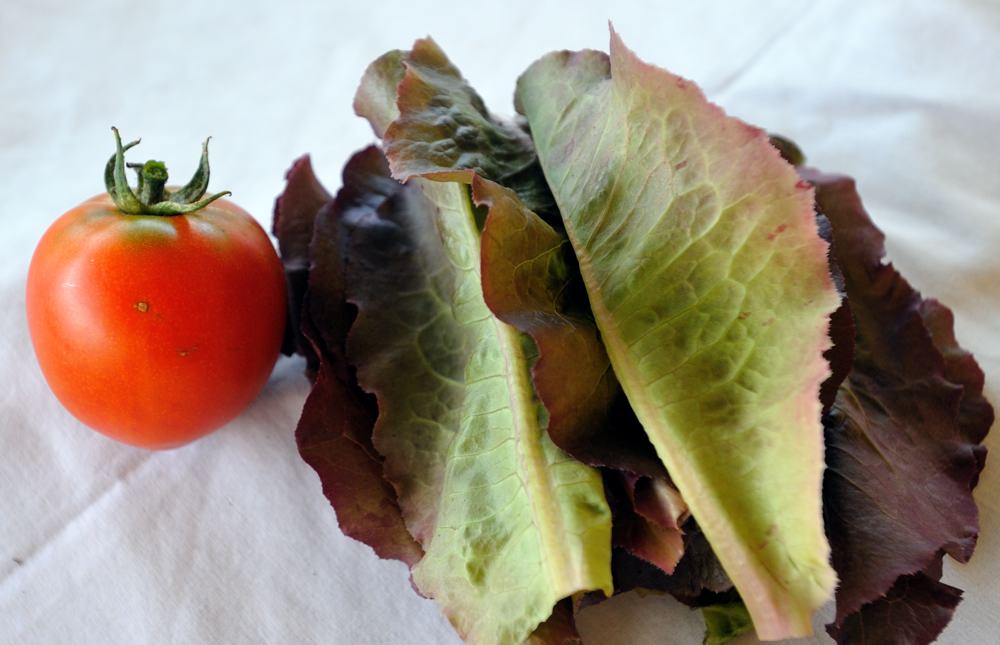 After: A Yummy BLT Sandwich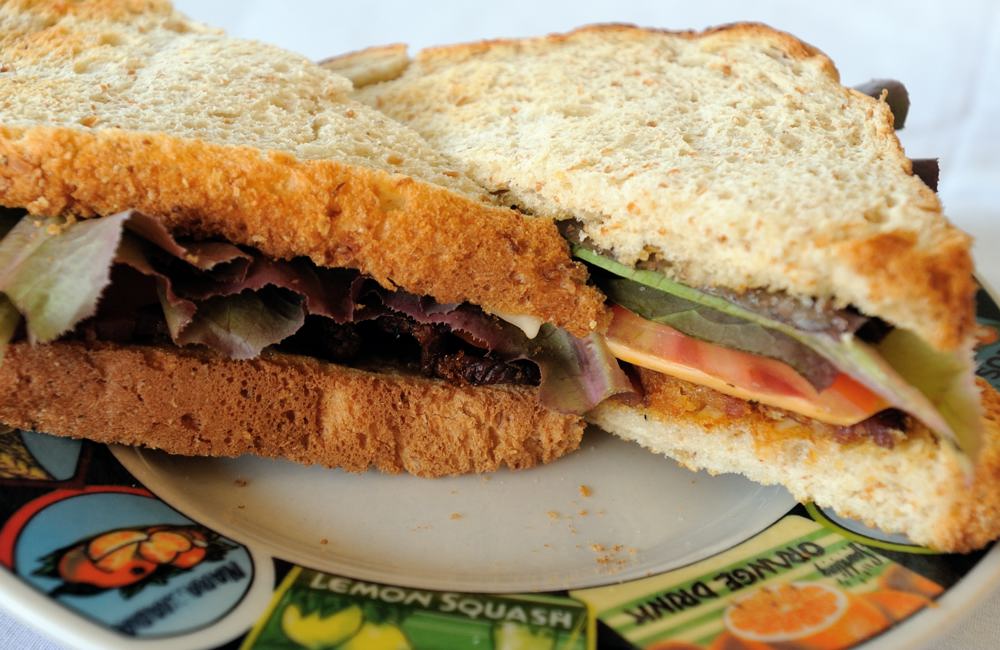 It's Not About the Garden
Lance Armstrong wrote an entire book to tell us It's Not About the Bike
. (Of course, don't tell that to Trek Bikes, a major sponsor. They dumped millions of dollars into designing the most perfect bike for him.)
I'm here today to tell you it's not about the vegetable garden. It's about the food and process.
There is great satisfaction in walking 30 feet across your back yard and plucking the food you are about to eat.
Locavores and Locatarians? I Laugh in Their Faces
You want to eat local food? You can't get much more local than my back yard. I'm not there yet but backyardavore may be in my future.
Well, at least as soon as I get my bacon seeds in the ground.
—Farmer Matt
Tags: 3 Comments