Fennel Stripped to the Stems
Last spring, I wrote about finding my parsley patch stripped down to the stems overnight by a bunch of colorful caterpillars.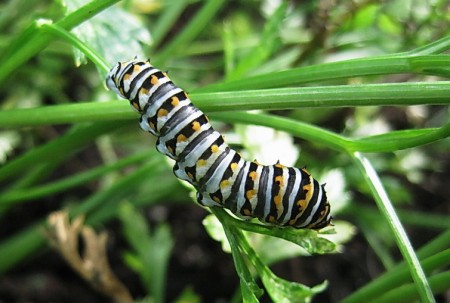 Black Swallowtail Caterpillars
They were Black Swallowtail caterpillars, and they had voracious appetites. They are back and chowing down on my garden. Last week, they stripped the fennel plants to nothing but stems.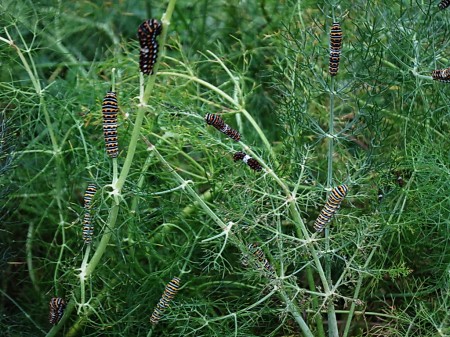 Fennel with Caterpillars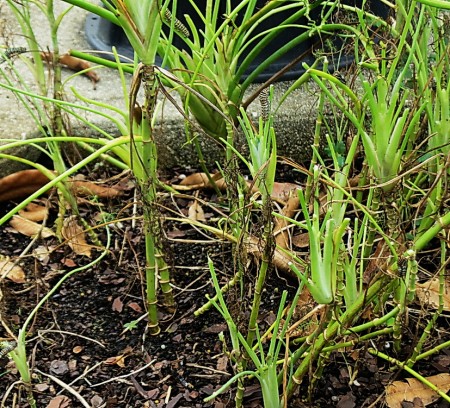 Fennel after Caterpillars.
Since they have exhausted their supply of fennel, they have moved on to parsley. Their main foods are dill, fennel and parsley. These creatures can strip the leaves from a plant in just a couple of days. They eat non-stop and don't stop to take a breath.
52 Seconds from Leaf to Stem
You have to see this. This caterpillar is chomping the parsley with the same rhythm a typewriter makes… if anyone still recognizes that sound.
Beautiful Butterflies
I let the caterpillars have their share of the garden, because both the parsley and fennel come back immediately. I am never short of herbs.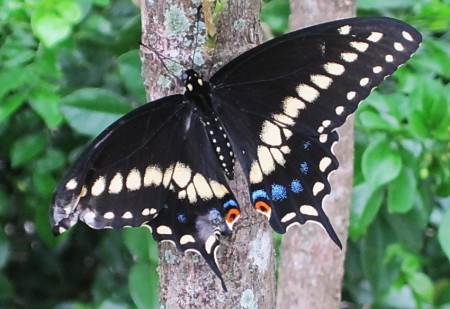 Black Swallowtail Butterfly
 But, most of all, I let them stay because the butterfly is so beautiful. Share a few herb leaves and reap visual rewards.
Tags: above ground garden · Black Swallowtail Butterflies · Black Swallowtail Caterpillar · fennel · garden pests · parsley · Raised Garden1 Comment