Too Big, Too Leafy
One of the facts of life in South Florida is that vegetation… all kinds… grows and keeps on growing, and growing, and growing. Yard maintenance companies manage to keep lawns and shrubs under control, but trees have to be tamed by professionals. Besides just cutting them back, the canopies must be opened up.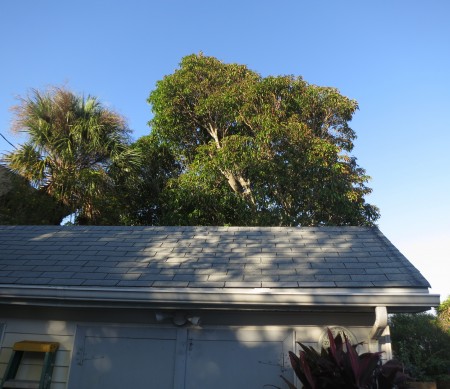 40-foot Tall Mango Tree
Prevention
One reason so much attention is paid to the care of trees is that, trees with full canopies can be torn apart in the high winds of a hurricane. There is so much thick foliage, that the air can't pass through. Our 80-year old sea grape tree is native, very large and very sturdy. However, it was no match for Hurricane Wilma in 2005.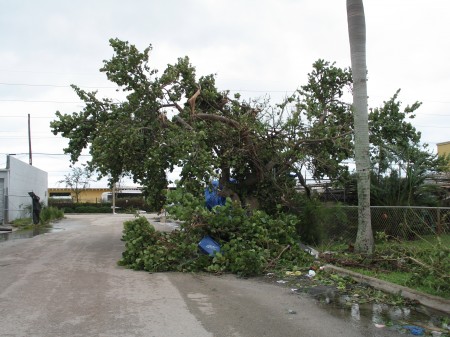 Sea Grape Tree after Hurricane Wilma
Not Just Cutters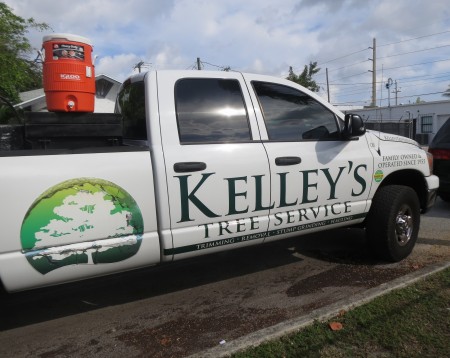 Kelley's Tree Service, Inc.
Three or four times in the last 38 years, we have called Kelley's Tree Service Inc to have them trim the trees on our property.
Today, they were back here to do two very large mango trees, a 20-ft tall unruly fishtail palm, a huge old sea grape that is my treasure and removed what was left of a Japanese orchid tree that was nearly dead.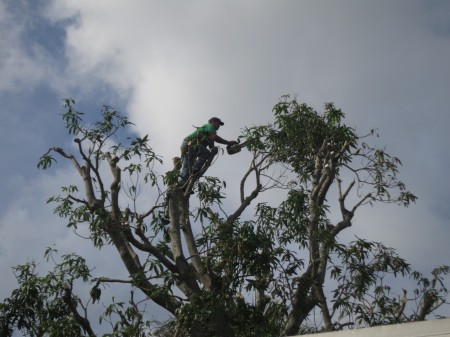 At the Top of the Mango Tree
Removing Japanese Orchid Tree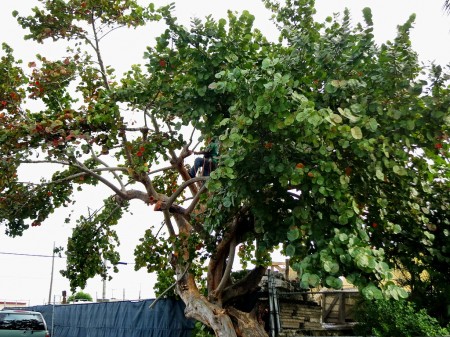 Partially Trimmed Sea Grape Tree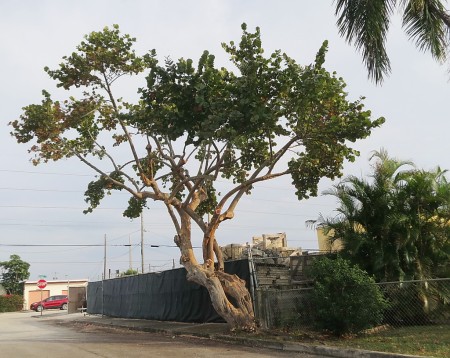 Pruning Complete
The Kelley guys have been doing this for over 50 years, and it shows. Their knowledge and professionalism are way beyond good. Any questions (What does 'raising' a tree or 'opening up' a tree mean?) were answered patiently and in layman's terms.
Kelley's Is Top Notch
If that wasn't enough, they left the yard so clean you'd never know they'd been here.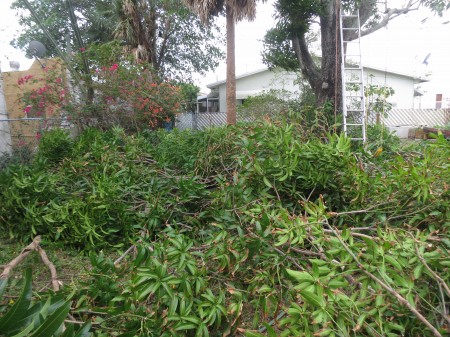 Limbs from Mango Tree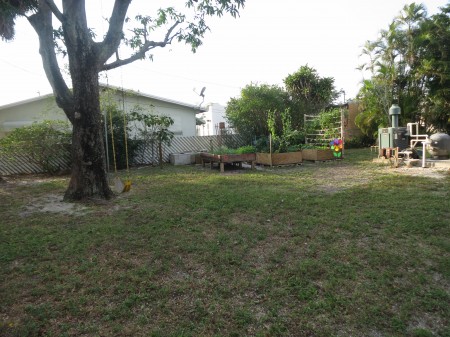 Yard after Cleanup
Kelley's Tree Service is a great company. If you need tree service, I hope you are lucky enough to find a company to equal Kelley's experience and reputation.
Tags: Japanese Orchid Tree · Kelley's Tree Service · mango trees · Sea Grape Tree2 Comments