Overnight Guest
My grandson, Malcolm, spent the night with me last week. I enjoy having him here, and we always manage to fill the time with a little together stuff.
Not long ago, he painted a birdhouse he'd built in scouts. It was a gift for his great-grandmother. We sat at my table, and  my job was to keep the paint coming… squirt the paint into a dish while he painted.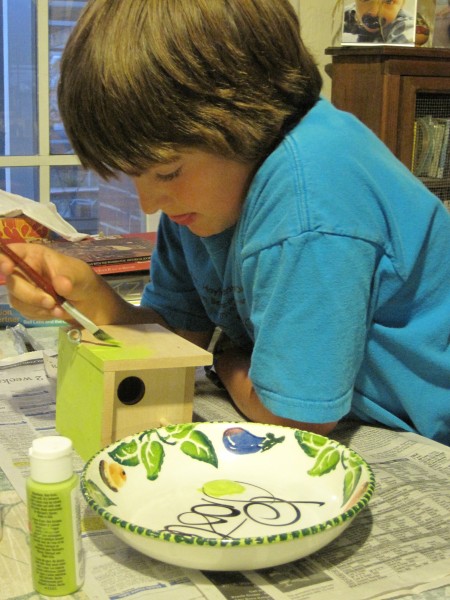 He said it was really fun. I believe him.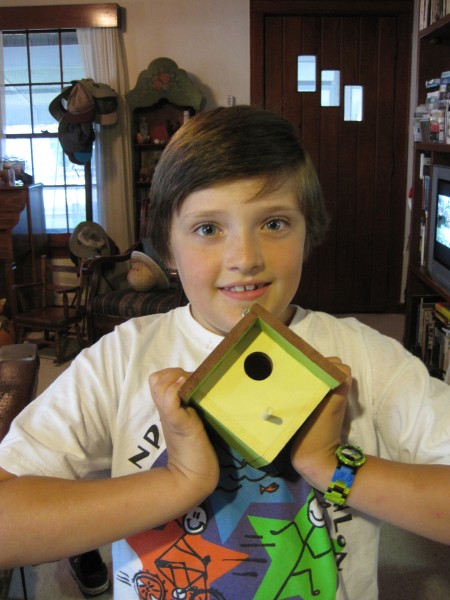 On to the Garden
We both walked out to the yard to pick up any mangos that may have fallen overnight. What is left of my garden is in the same part of the yard as the mango tree. Malcolm picked up my garden trowel and began loosening tiny weeds so he could pull them. He was working intently.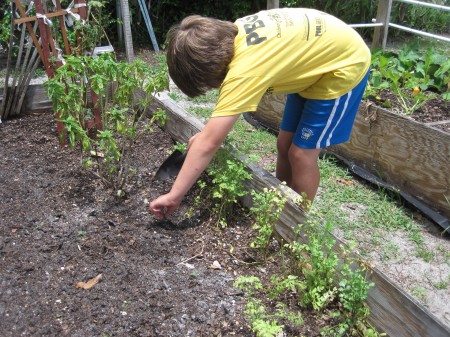 I almost told him not to bother. If you remember, this garden has been set upon by critters and blight and is, I thought, of no value in its present condition. I was so wrong.
Whenever his mother asks him how his day went, Malcolm's answer is always, 'This is the best day ever!'  Watching him work with such purpose to remove what few weeds there were made my heart soar. He was having a great time in a place that gives me such pleasure.
I think that sad pile of dirt just experienced its 'best use ever'. Really good memory.
Tags: Raised Garden2 Comments