Winning the Lottery
It means picking all six numbers –  and one more if your heart is set on taking home the powerball. I have been handed the garden pest winning lottery ticket…  Phytophthora Root Rot, Sri Lanka weevil, squash bugs, red mites, pickle worms, tomato hornworms... and the 'powerball' — nematodes.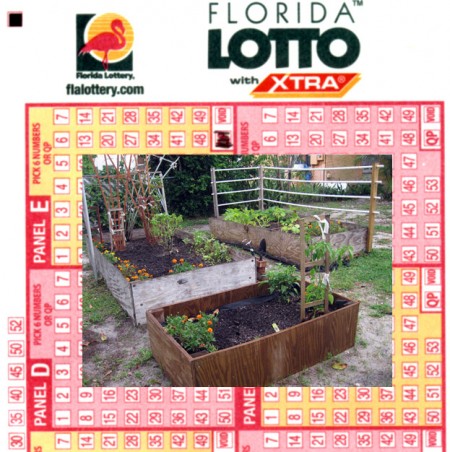 Phooey! No one wants this prize.
 Sickly Okra
Today, I noticed that the okra that had managed to escape the Sri Lanka weevil a couple of weeks ago was looking really feeble. I knew it was being attacked by something, but after all the surprises I have had this season, I wasn't going to guess. I pulled it up and started to toss it away.
Then I saw it… no research needed here. I've lived in Florida for almost 40 years. This pest was not unfamiliar to me. This was my last straw… nematodes!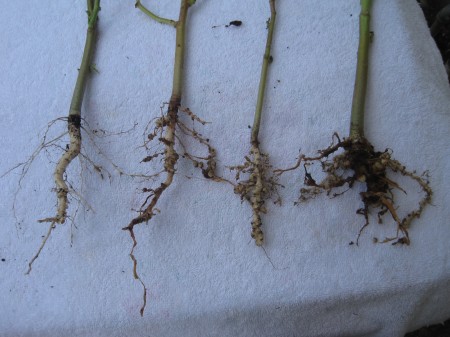 From left to right, the progression of a nematode infestation can be seen. On the left, the okra root is healthy. The next three plants show the progression of nematode growth. (Click on any picture to make it larger.)
Plants, with roots that have gnarled nodules like these, will have stunted growth, quit producing  and wilt from lack of water and nutrients.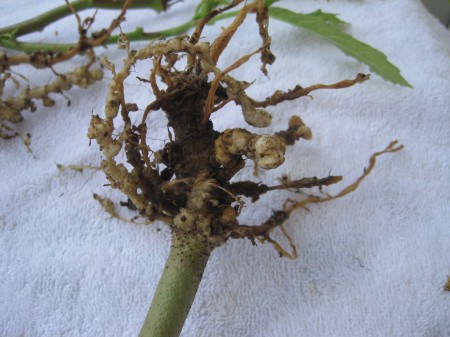 Nematodes should not have come through the weed barrier. I am thinking that when the dirt was turned before I covered it to solarize it last year, the weed barrier may have been torn by a shovel.
Tending What's Left
Well, folks, I am rolling up the garden hose and letting nature have what is left of my spring 2012 garden. I will tend the one jalapeno pepper and the one poblano pepper that seem to be holding on.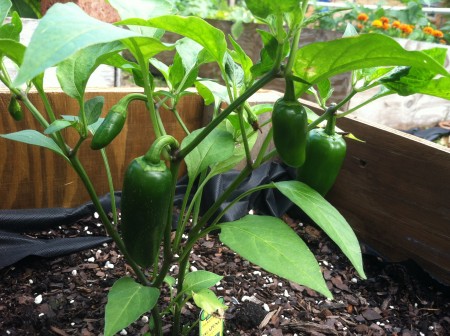 Jalapeno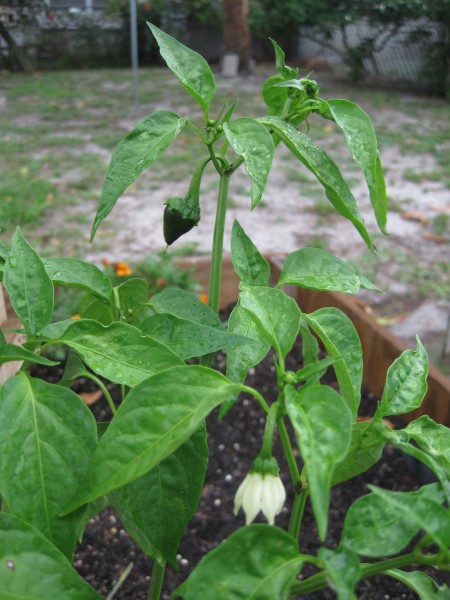 Poblano
I will do the best I can with the acorn squash which is still full of blooms and has small green squash of various sizes.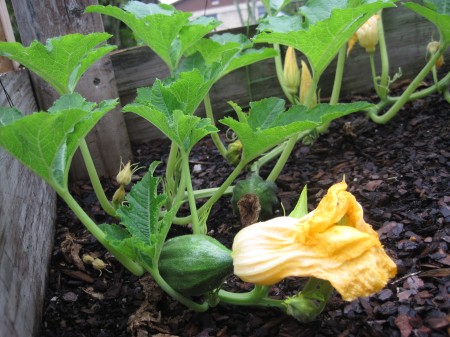 Acorn Squash
When these plants finish producing or die off, I will empty the above ground containers and sanitize them as suggested by the Master Gardener folks at the Mounts Botanical Garden. Then in October, when the south Florida growing season begins, I will start all over.
Tags: above ground garden · Acorn Squash · jalapeno · Mounts Botanical Garden · nematodes · Phytophthora Root Rot · pickle worms · poblano · Raised Garden · Red Mites · Squash Bugs · Sri Lanka Weevil · tomato hornworms2 Comments