October to May Was Good
My current garden was planted at the beginning of March. I planted okra, green beans, tomatoes and acorn squash. In addition, I still had Juliets and Roma tomatoes, basil and cilantro from the October planting.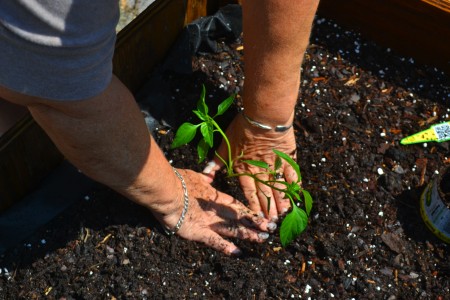 Things went well for two months. THEN… at the beginning of May, a storm of pestilence and blight moved through all three of my boxes. There was one tomato hornworm that was big enough to scare the cat. To say this season  has been difficult is an understatement.
Jalapeno Abundance
Currently, the only plants left, that have not been blighted by one thing or another, are one jalapeno pepper and one poblano pepper. (Almost afraid to type that out loud!)
The jalapeno was full of peppers and ready to bloom again, so I picked what was there.
Preserving Jalapenos
When I was a child,  my Grandmother began teaching me to can almost everything that grew in a garden. So, I canned the jalapenos from my plant.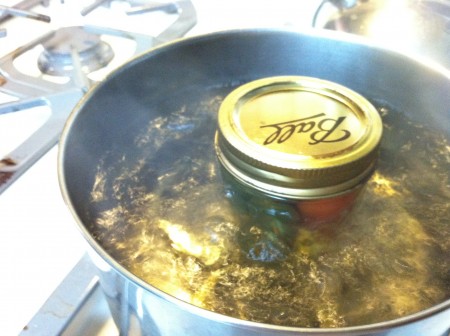 It is only one jar, but that's okay. I just want to enjoy looking at them for a while before I use them. I consider this jar solace for the wilted and dead everything else this season.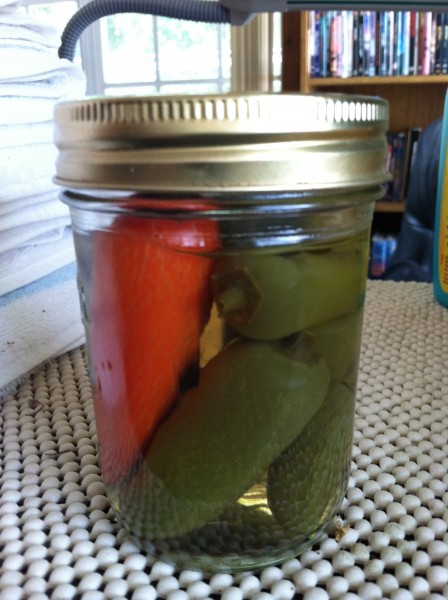 Very pretty!
Tags: 2 Comments